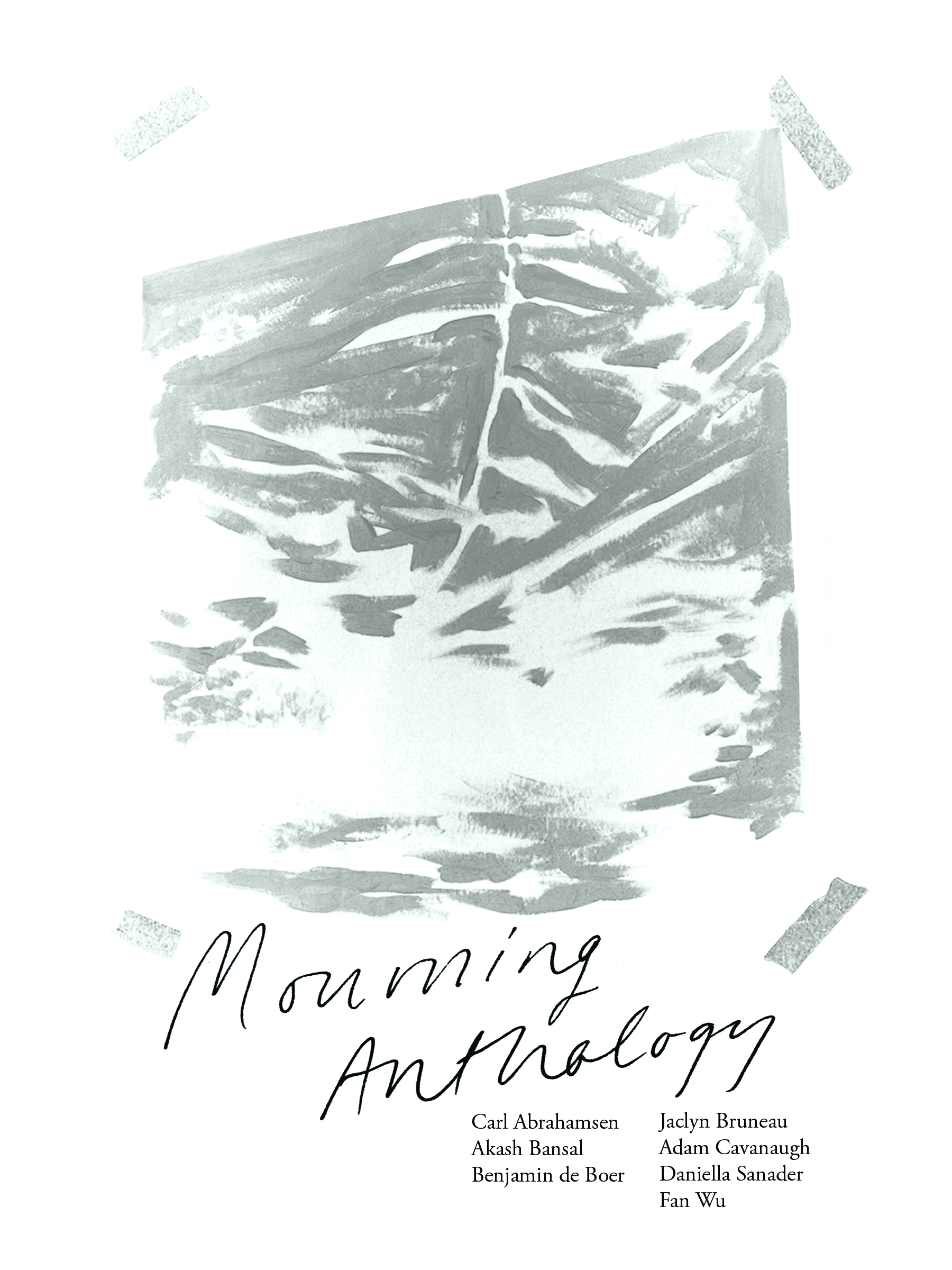 Mourning Anthology
"Seven people met over the summer of 2017 to engage the difficult questions
of mourning, grief, and the (im)possibilities of their representation.
Mourning Anthology is the result of a series of workshops conducted at Art
Metropole in 2017. (...) This book is our invitation for you to think and feel with
us through the paradoxes of writing mourning & the painful productivity of grief."
Publication Design by Rowan Lynch